Thu, Nov 4, 2021 – Sat, Dec 4, 2021.
Malonga Casquelourd Center, 1428 Alice Street, Oakland, CA 94612.
About:
MalongaFest 2021: Casting Our Light is a month-long celebration of African cultural excellence and the legacy of Malonga Casquelourd.
You are cordially invited to the 6th edition of MalongaFest, a community arts festival celebrating the rich legacies of African cultural excellence in Oakland/Bay Area brought to you by @Fua Dia Congo, @KongoSQWest and @BottleTreeCulture.
November 4 – December 4, 2021, MalongaFest will offer a rich array of in-person and virtual programming `that honors communal ancestors and harnesses the healing power of art, music, dance, community and more!
Join us as we cast our light during this spirit-filled season of remembrance! Matondo!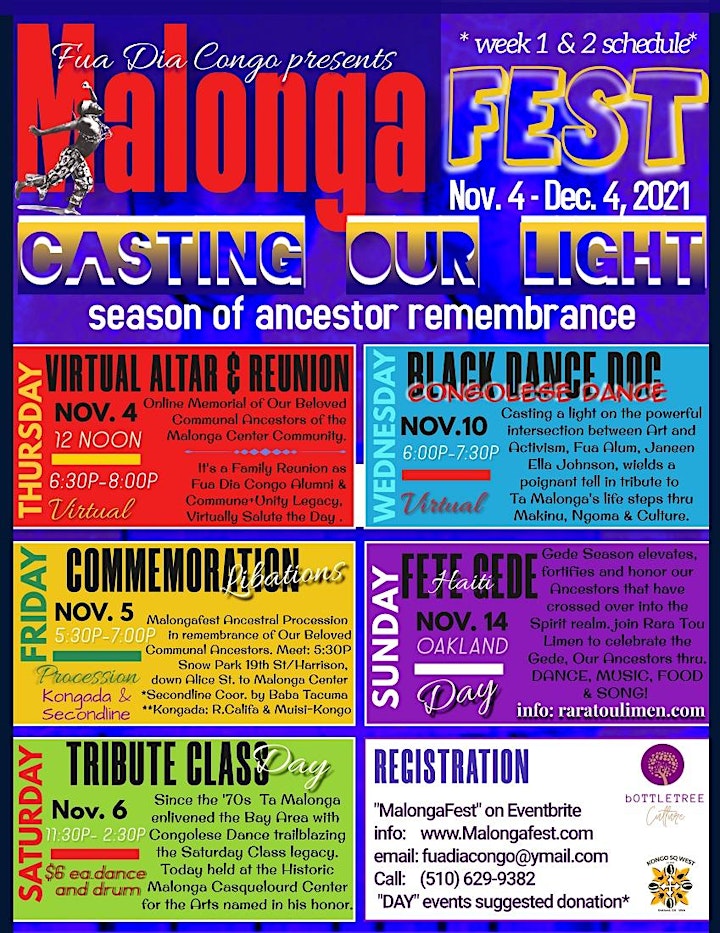 Our note of gratitude for the benevolence of funding and time invested towards this all important vision, so vital to the wellness of our Community. ~We Thank You
Funders:
Zellerbach Family Foundation,
Akonadi Foundation and
The City of Oakland Cultural Funding Program
Community Kinship Partners:
Baba Tacuma & the Oakland Benevolent Society
Dimensions Dance Theater
O.Y,A, Strategies
Rara Tou Limen Haitian Dance Company
A dynamic salute to our partnership with Co-Executive Producer, Calloway Curated ™.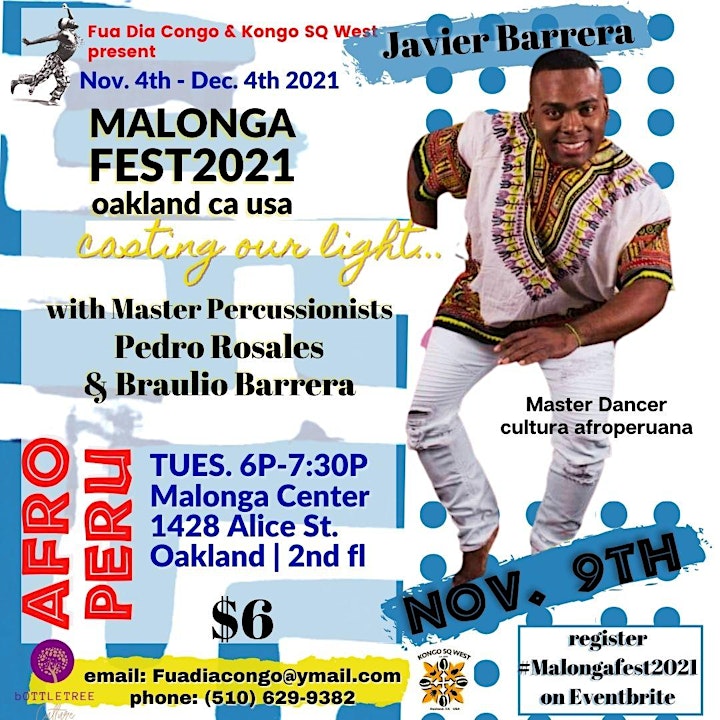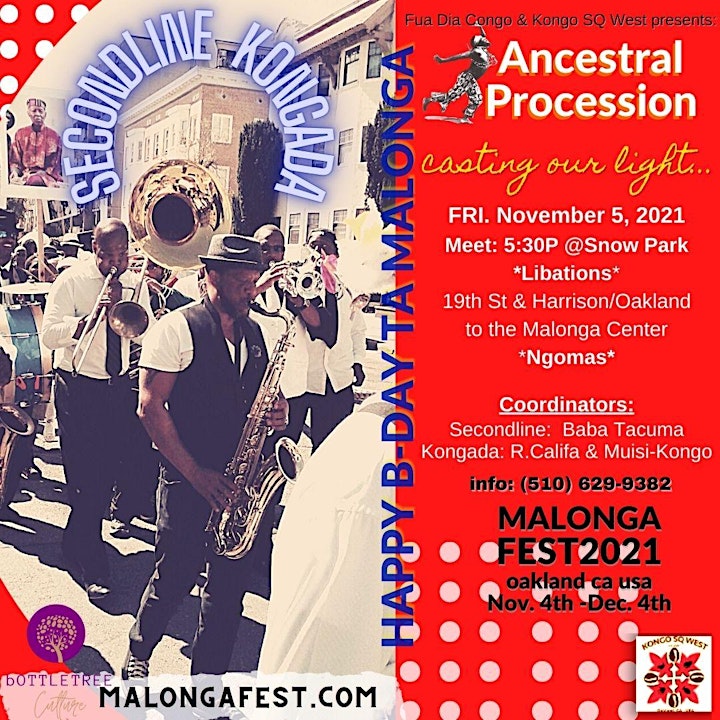 Happy Birthday Ta Malonga – Nov. 5th | 5:30 meet at Snow Park 19th St * Harrison
Ancestral Procession
Agogos, Chekeres, clave sticks, Core Surdo Players, Veteran brass & horns, Parasols, Umbrellas, bandanas & Bom Axé. Libations to open, Ngomas to close. Join in this Ancestral Celebration, a gathering of Commune+Unity of the Malonga Center.
Secondline Coordinated by Baba Tacuma Kongada: R.Califa and Muisi-Kongo
Our go to for poster-size photo enlargements, to honor your Ancestor Replica Digital link in Berkeley: Address: 2138 Oxford St, Berkeley, CA 94704
Place your order online: https://store.replicadigitalink.com Replica Digital Ink ph: 510) 573-7149
#givepraisetolife