40 Best Valentine's Day Gifts Under $50
Give your honey something he or she can really use, from self-care essentials to practical presents.
These Valentine's Day gifts under $50 will make your loved one's life easier, and they're easy on the wallet.
So give your loved ones something they can really use from CR's ratings and at-home evaluations, whether that's a trusty coffee maker, comfy pillows, or top-rated cookware.
Viewing on a mobile device? Click on the links below to skip to each section. • Self-Care Essentials • Date Night • For Plant Lovers • Kitchen Gadgets • Health-and-Fitness • Electronics
---
Self-Care Essentials:
Slip Sleep Mask
Price
$48.48
Amazon
$50.00
Walmart
There's no doubt about it: This popular mask is gorgeous. It's made with stunning silk fabric, and colors include a lush navy, a graceful ballet pink, and opulent gold. It has a scrunchy backstrap that stretches rather than adjusts, which allows for a more seamless look (but perhaps an imperfect fit). To that end, some CR evaluators found that the mask was true to its name and slipped during the night. Overall, the Slip makes a great gift for that stylish someone in your life. Just make sure to get a gift receipt in case it, well, slips. For more options: Best Sleep Masks
Crocs Lined Clogs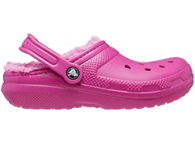 Price
$44.99
Amazon
In our recent review of popular slippers, 3 out of 4 CR evaluators found themselves head over heels for the Lined Crocs. "I am pleasantly surprised that these are extremely comfortable," said Ginger Cowles, a managing editor. These clogs, as Crocs calls them, feel stable and secure, with a thick, textured sole that doesn't slip and provides ample distance and insulation from frigid floors in the winter. They're also machine washable (in cold water only), though we haven't tried that ourselves. A foam strap can either be pulled over the front of the shoe, transforming the Crocs into a slide, or over the back, making the shoe more secure on your foot. For more options: We Tried Ugg Fluff Yeahs and 7 Other Popular Slippers
JALL Wake Up Light Sunrise Alarm Clock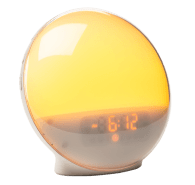 Price
$42.98
Was: $59.99
Amazon
Give your loved one the gift of a peaceful start to the day: The JALL Wake Up Light Sunrise Alarm Clock is at least half the price of other clocks we tested, but from an ease-of-use standpoint, this model comes out on top. It has two independent alarms (so you can set them for different times depending on your routine), seven alarm tones (including "wind bells" and birds chirping), an FM radio, and a fall-asleep mode that simulates a sunset (though no white-noise option). Check the on-page coupon to save 5 percent. For more options: Best Sunrise Alarm Clocks
Beckham Luxury Linens Hotel Collection (2pk)
Price
$49.99
Amazon
Give the gift of cool, sweet dreams: The Beckham Luxury Linens Hotel Collection pillow has a 100 percent cotton cover and a filling of 100 percent polyester gel-fiber. The manufacturer claims that the materials in the Beckham pillow keep it cool. It aces our test for breathability and scores top marks for resiliency, which means it will hold its shape well over time. Plus, you get two pillows for this price—and even better, they're on sale right now: Make sure to click on the on-page coupon to get the lowest price. For more options: Best Pillows
YnM Weighted Blanket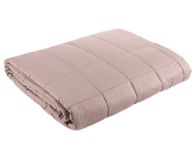 $49.99
Amazon (Dark Gray)
$49.99
Walmart (Dark Gray)
It's snuggle season! The YnM blanket has a cotton cover and doesn't come with a duvet cover, though YnM sells covers separately. The beads are glass. YnM says you can wash and dry it by machine on the gentle cycle but strongly recommends washing the duvet cover rather than the inner blanket. Color options depend on the size and weight you choose. Make sure you click on the on-page coupon to get the lowest price at Amazon. For more options: The Lowdown on 5 Weighted Blankets, According to Consumer Reports' Tests
Remington Vacuum Beard & Stubble Trimmer (MB6850)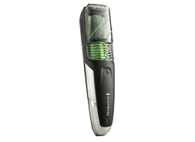 $41.21
Amazon
Does your person need a little help keeping that facial hair tidy? This model includes a vacuum feature that appealed to users in a recent CR study. But it requires more maintenance than some other models because the vacuum chamber needs to be emptied. Some users said this model and its attachments felt a little flimsy, and some with thick or coarse hair said it didn't work well with their hair texture. Overall, however, users were satisfied with the trimmer's performance. For more options: The Best Beard Trimmer for You
---
Date Night
---
La Monarca Mexican Hot Chocolate
$14.99
Amazon (two-pack)
Hot chocolate and cozy nights at home go hand in hand, so bring a little flavor to the table with this spiced mix. The full-bodied, complex Mexican-style hot chocolate won't overload the taste buds with spice, but rather the cinnamon mingles beautifully with the chocolate, allowing both flavors to come through in harmony. This blend came out on top for the best spiced option in an evaluation of hot chocolates, edging out the competition with its unique flavor. For more options: Best Hot Chocolates
Compartés Signature Truffle Gift Box
$34.95
Compartés
This truffle set from the Los Angeles–based Compartés is poised to please. In fact, we were blown away by the flavors in a recent evaluation of the best boxed chocolates. As CR reporter Angela Lashbrook put it: "For a chef or a cook, a true sign of success is taking a flavor your audience is known not to love and convincing them that they've been missing out this whole time. That's the case with this beautiful, elegant little box of chocolates." For more options: Best Boxed Chocolates
True Wooden Finish Cocktail Shaker
$21.94
Amazon
$21.99
Target
$21.99
Wayfair
Do you know a budding bartender? In CR's recent evaluation, we found the True Wooden Finish Cocktail Shaker to be a well-priced shaker that's best for beginners, with a built-in sieve for easy cocktail-making. But if you're shopping for a hardcore mixologist in your life, it's worth noting that this wasn't the most durable of the bunch we tried. For more options: Best Cocktail Shakers
Château Montaud Côtes de Provence Rosé
$13.99
Drizly (750ml bottle)
The rosé-enthusiast in your life will certainly appreciate this blend from Château Montaud, which impressed our tasters in an evaluation of the best boxed wines. One of them found it to be a juicy, medium-bodied wine with a silky mouthfeel and subtle tannins. With notes of summer dew melon, strawberries, and honeysuckle, this wine is rich and complex but still easy to drink. Though we tried this wine from a box, it also comes in the bottled version for under $25. For more options: Best Boxed Wines
---
For Plant Lovers
Forest Origins Pink Oyster Mushroom Grow Kit
$29.99
Amazon
Forest Origins
Sure, flowers are nice, but for fans of fantastic fungi, a mushroom-growing kit is a great gift idea. This Pink Oyster mushroom kit from Forest Origins has an easy setup and is low maintenance. In a series of at-home evaluations, we found that this kit produced mushrooms in just four days and bore medium-sized fungi in vibrant variations of pinks and creams. The first batch was ready to harvest quicker than some other options we checked out. For more options: Best Mushroom Growing Kits
Haws Brass Plant Mister
$32.95
Amazon
Plant care essentials that combine form and function make wonderful gifts. "Most of the leafy plants that thrive indoors originally hailed from tropical rainforests," says Sophia Kaplan, co-founder of the botanical and indoor plant shop Leaf Supply in Sydney, Australia. This includes common varieties such as monsteras, anthuriums, and philodendrons, which flourish in humid environments. A water mister can be used daily to add a bit of moisture to the air around them, which will benefit their health greatly. "Mimicking their native climate will ensure their best chance of success in your home," Kaplan says.
New York Puzzle Company Store New Yorker Winter Garden, 500-Piece Jigsaw Puzzle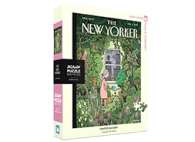 $22.00
Amazon
A gift that can double as entertainment is a win-win, and this inspired puzzle is certainly up for the part. The 500-piece jigsaw is of a 2019 cover of The New Yorker that's fit for the botanically inclined. It's a perfect plant-loving family activity, says Adam Besheer and Rebecca Bullene, co-founders of Greenery Unlimited, a biophilic design store and plant nursery.
---
Kitchen Gadgets
Fellow Double Wall Ceramic Coffee Mug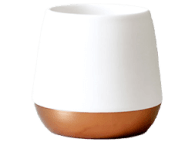 $25.00
Amazon
Give the java enthusiast a better vessel for their brew. According to Bernie Deitrick, a CR test engineer, compact mugs with multiple small servings (rather than one big pour) can optimize the flavor and retain the heat of coffee. These Fellow Joey mugs are up to the task. For more options: Best Coffee Mugs for Keeping a Brew Warm
Zojirushi 16 oz.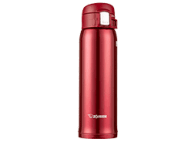 $27.99
Amazon
$34.99
Target
Want to keep things hot this Valentine's Day? This slim mug is in a league of its own in terms of pure performance. It keeps drinks hot for an astonishing 13½ hours. That's 6 hours longer than the closest competitor in our tests, earning a top rating of excellent for temperature retention. The screw-on cap is easy to clean, with two removable gaskets. Our testers found the mug easy to open with one hand: Simply press a button on the side and the lid pops up so that you can drink out of the plastic spout. You can also lock the lid, a nice feature if you have young kids who are the type to tinker with a mug filled with scalding hot coffee. The slender design of the mug means it's likely to fit in car cup holders. For more options: Best Insulated Travel Mugs
Instant Milk Frother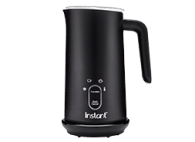 Price
Sold by
In stock
$35.99
JCPenney
Shop
In stock
$39.99
Amazon (White)
Shop
When you think of the brand Instant Pot, its line of multi-cookers usually comes to mind, but the company has branched out into coffee makers and frothers. Its Instant Milk Frother was one of the best models in our at-home review, offering performance almost on a par with the Nespresso Aeroccino4 milk frother, which costs more than twice as much. The only downside is that the Instant Milk Frother isn't dishwasher-safe because its controls are built into the side of the carafe. Cleaning is still a breeze, though. You just need to hand-wash it with a wet cloth. For more options: Best Milk Frothers
Hamilton Beach 12-cup Programmable 49465R
Price
Sold by
In stock
$36.99
Ace Hardware
Free Delivery for Members on Orders of $50+.
Shop
In stock
$39.00
Walmart
Receive Next Day Shipping on Select Orders Over $35.
Shop
In stock
$39.00
Wayfair
Shop
For many people, coffee is love. Help your honey fuel up for the day with this inexpensive drip coffee maker that beat dozens of pricier models in CR's battery of tests. Brew performance earns a top rating, and it can be programmed to have piping hot fresh coffee ready in the morning. For more options: Best Coffee Makers Under $50
Great Jones Holy Sheet
Price
Sold by
In stock
$40.00
Great Jones
Shop
Okay, you have to appreciate the pun in the name of the Great Jones Holy Sheet pan. But does it live up to its name? Yes. It earns a very good rating in cooking evenness, and it heats up quickly, so our chicken dinner was ready in no time. It's fair to middling on our durability test, but it cleans up nicely. For more options: Best Sheet Pans
Chefman Anti-Overflow Belgian Waffle Maker
Price
Sold by
Prime Eligible
$24.00
Amazon
Shop
In stock
$24.00
Walmart
Receive Next Day Shipping on Select Orders Over $35.
Shop
In stock
$33.99
Best Buy
Shop
The Chefman was the only waffle maker we tested to snag a CR Smart Buy designation. For far less money than most of the competition, this appliance churns out evenly browned round waffles. It garners a very good rating for its color-range settings, meaning there's a noticeable difference between waffles made on the darkest setting (brown and crispy) and the lightest setting (light and fluffy). It has an indicator light to let you know when the waffles are ready, the option to store it vertically to save space, and a batter cup for precise portioning. But the handle and latch get uncomfortably warm during cooking despite the "cool touch" claims, so you may want to use an oven mitt when opening and closing the lid. For more options: Best Waffle Makers
Chef's Knife
Henckels Premio 8" Chef's Knife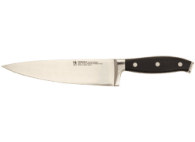 Price
Sold by
In stock
$38.95
Was: $59.00
Amazon
Shop
In stock
$39.99
Target
Shop
Henckels has been making knives in Germany for nearly 300 years, and its expertise in design is on full display with this knife. The Permio's handle is contoured with no sharp edges, resulting in a knife that's extremely comfortable to hold. It also excels at force transmission from handle to blade, which means you don't need to exert as much effort when cutting. For more options: Best Chef's Knives
---
Health and Fitness
Nike Sport Apple Watch Band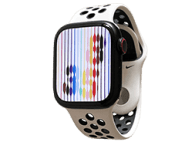 Price
Sold by
In stock
$49.00
Apple
Shop
Our team of evaluators liked the Nike band for our sweat sessions. "For working out and hanging out, I love the look and feel of Apple's Nike sport band," said Anastasia Signoretta, associate director of digital products. "The perforation throughout the band adds much-needed breathability to the silicone and gives it a fun look. I wouldn't wear this band with a dressed-up look, but I'd wear it with everything else." For more options: Best Apple Watch Bands
Yeti Rambler Water Bottle (18 oz.)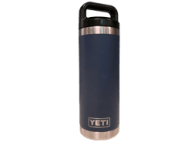 Price
Sold by
In stock
$30.00
Yeti
Shop
In stock
$45.49
Amazon (White)
Shop
In stock
$50.00
Amazon (Black)
Shop
There's certainly a lot to love about the Yeti Rambler. It's ultra-sturdy and insulated with a double wall so it keeps water cold for a very long time. Made with kitchen-grade stainless steel, though, it's not exactly light (1.2 pounds when empty), so if you want to travel light on an endurance hike, a less hefty bottle may suit you better. For more options: Best Water Bottles to Take to the Gym
Amazfit Band 5
Price
Sold by
Prime Eligible
$39.99
Amazon
Shop
In stock
$39.99
Best Buy
Shop
In stock
$39.99
Walmart
Receive Next Day Shipping on Select Orders Over $35.
Shop
If your giftee is a walker who wants a very cheap, very basic fitness tracker, the Amazfit Band 5 could be the perfect fit. The model offers sleep and stress-tracking capabilities but doesn't have built-in GPS or the ability to load a music playlist. Our testers found the Amazfit Band 5 quite easy to use, and they report that it counts steps quite accurately. For heart-rate monitoring, however, the Amazfit ranked near the bottom of our ratings, so if your loved one is a serious athlete who relies on those metrics, you might want to consider buying a more expensive model. For more options: Best Fitness Trackers
La Roche-Posay Anthelios Melt-In Milk Lotion SPF 60
Price
Sold by
Prime Eligible
$35.99
Amazon
Shop
In stock
$36.00
Walgreens
Shop
In stock
$36.99
CVS
Shop
Protecting your sweetie's skin from the sun is always a good thing. This La Roche-Posay sunscreen has continuously been at the top of our ratings for the best sunscreens, it's lightweight, and it delivers on its broad-spectrum promise in our tests. For more options: Best Sunscreens
Niupipo Explorer Pickleball Paddle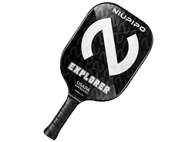 Price
Sold by
In stock
$37.49
Amazon
Shop
If you're looking for a new couples activity, consider this a sign. This pickleball paddle has a wide body shape, which is ideal for beginners because there's more surface area to hit the ball with. In our evaluations, the Niupipo Explorer edged out the others we evaluated because of its slightly more comfortable grip and its much more comfortable price. It also comes with a zippered neoprene paddle cover. Make sure to click on the on-page coupon to get a nice deal at Amazon.
Manduka Eko Superlite Travel Yoga Mat
Price
Sold by
In stock
$49.00
Amazon
Shop
In stock
$49.00
Manduka
Shop
Help your honey relax wherever they are: This mat is a solid choce for travel, dries quickly, and has an excellent grip on the floor. Its dry top surface also offers excellent grip. It has minimal cushioning. For more options: Great Yoga Mats for $50 or Less
Electronics
Kodak Printomatic Instant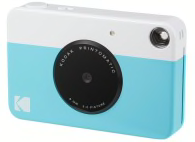 Price
Sold by
In stock
$49.99
Amazon
Shop
The Kodak Printomatic is the fastest instant camera of those we reviewed, producing a fully printed photo just 38 seconds after the shutter is pressed. Once printed, the photos have a sticky backing, which means you can easily tack them onto most surfaces. The model also stores photos on the SD card at a higher resolution than the other zero-ink cameras we tried, which is nice if you want to order a larger print down the road. For more options: Best Instant Cameras: How Six Would-Be Polaroid Replacements Stack Up
Turtle Beach Recon 50 Gaming Headset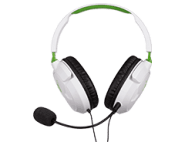 Price
Sold by
In stock
$24.95
Amazon
Shop
In stock
$24.95
Turtle Beach
Shop
In stock
$24.99
Best Buy
Shop
This gaming headset features inline controls that let you adjust the volume and mute the mic. The mic can also be removed if you'd like to use the headphones to listen to music and movie soundtracks. The included PC splitter cable provides access to headphone and mic jacks on computers. The headset is compatible with Mac and PC, PlayStation 5 and PlayStation 4, Xbox Series X/S, and Xbox One, and mobile devices that accept a 3.5-mm audio plug, but you have to choose the correct model for your computer or console. It's worth noting that this wired model has cables that descend from both ear cups, as one user in our recent study said, which can be a nuisance. For more options: "How to Choose a Great Gaming Headset"
JBL Tune 510BT
Price
Sold by
In stock
$29.95
CR Smart Buy
Abt Electronics
Shop
Prime Eligible
$29.95
CR Smart Buy
Amazon
Shop
In stock
$29.99
CR Smart Buy
Best Buy
Shop
JBL Tune 510BT headphones feel like they're built with quality in mind: They're cheap, but they don't seem cheap. This Bluetooth model delivers pretty good sound quality, it has a 40-hour advertised battery life, and we've seen it selling at remarkably low prices. The 510BT sits on the ears, which some people find more comfortable than being engulfed by the more common over-ear style. As an extra perk, you can also use them with a cable if you forget to charge them.
For more options: Best Headphones Under $50