Best Used Convertibles for about $15,000
Spring's almost here and that means Convertible cars will be in high demand. Take advantage now and start looking to avoid the price hikes.
Below are the best 2 cars for about $15,000 that's recommended by the best consumer magazine, Consumer Reports.
---
Price Range: $13,925 – $21,525.
OWNER REPORTED MPG: 24 mpg
Local Cars for Sale– All Ratings & Reliability
The exceptionally handsome Audi A5 has a quiet and luxurious cabin with accommodations for four passengers.
Although the rear seat is snug, it's one of the best in any convertible. The Audi has agile handling and a taut but compliant suspension. The 2.0-liter turbo four-cylinder provides good performance and returned 22 mpg overall, though it requires premium fuel. The convertible has a shudder-free body structure and is almost devoid of wind buffeting. What's more, the well-insulated soft top can be operated while driving at low speeds.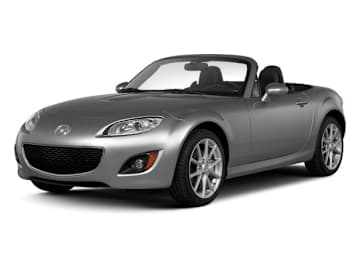 Price Range: $14,525 – $19,000
OWNER REPORTED MPG: 27 mpg
Local Cars for Sale – All Ratings & Reliability
Zesty performance, super-nimble handling, and precise steering make the Miata as enjoyable as it gets.
This generation has the most interior space and trunk room of any Miata, but you could still easily raise and lower the top manually from the driver's seat. A power-retractable hardtop is also available. The ride is tolerable but just, and the constant loud road and engine noise can get tiring. Super-agile handling remains its long suit. Be prepared to travel light given the tight quarters, and getting in and out of the low cabin takes some dexterity.