RSVP below and attend, network, meet new & old friends. Learn about Cow Palace history with a tour.
Or just come have fun & see what's NEW in your community. We look forward to seeing you. Bring a friend.
Tour, Networking. Register today – click here!
To start 2023, we will be showcasing a few of our members. This an opportunity for you, our community and chamber members to engage in meaningful networking discussions with:
Security Public Storage,
Kevin Tong Farmers Insurance,
Budget Blinds of Daly City and South San Francisco,
Republic Services,
San Mateo County District 5 Supervisor David Canepa,
Leadership Council of San Mateo County,
Cypress Lawn Cemetery Association,
Safety Training Seminars,
Provident Credit Union,
Plus, a "Swag/Giveaway" Table, and of course,
The DCC Chamber table.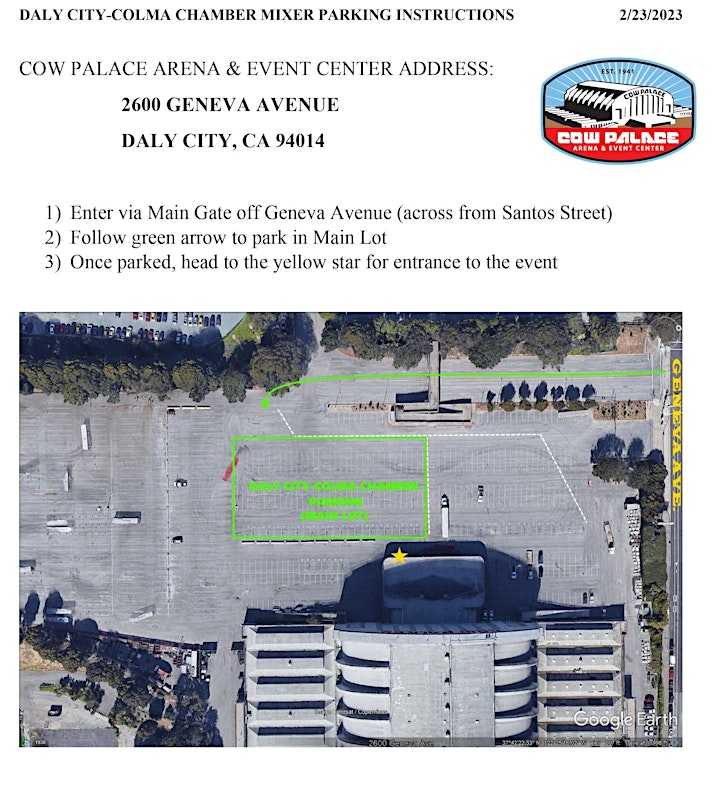 Click here to download parking map.