Latino Shows @ Sunset Sundays: Soulful & Eclectic Concerts [video] // Alameda Waterfront
May 14 @ 4:00 pm

-

6:30 pm

$20
LATIN – FLAMENCO MUSIC LIVE!
On the Alameda Waterfront
Sunday, May 14, 4-6pm
https://sunset-sundays.eventbrite.com
Faction Brewing
2501 Monarch Street Alameda, CA 94501.
About events:
After two years of epic, sold-out shows at former location at Rocky's Market in Oakland's Brooklyn Basin, we have moved into our NEW HOME at Faction Brewery in Alameda, CA.
It's GORGEOUS! Enjoy bay breezes and epic sunsets on our spacious patio embracing the San Francisco skyline. Comfortable seating for 100 and over 150 FREE PARKING SPOTS!
If the weather is bad, we move the party INSIDE to our Open Air & Art-Filled taproom!  Either way, the SHOW WILL GO ON!
https://sunset-sundays.eventbrite.com
Video:
Schedule: Past Latino shows:
SUNDAY, February 5, 2023: CUMBIA Party!
4:00 – 6:00pm
Full Moon Cumbia Dance Party With Los Bahianatos!
Colombian Cumbia y Vallenato en La Bahía! Gritty roots music and popular dance tunes by some of Colombia's most influential artists of the 20th century, including Andres Landero, Alejo Durán, Calixto Ochoa, Lisandro Meza, Alfredo Gutierrez, Miguel Durán, Romualdo Brito, Enrique Diaz and many more! Dance Floor OPEN.
For "CUMBIA" show, click "Select a Date" & pick Feb. 5
____________________________________________________________
SUNDAY, February 12, 2023: Brazil:BLESS
4:00 – 6:00pm
PRE-CARNAVAL Samba Party!
The infectious grooves of samba, pagode, afoxe and samba reggae form the backbone of this freewheeling and innovative Oakland-based Brazilian ensemble. Seamlessly blending Brazilian classics with soul and funk-influenced originals, this breezy and fun-loving ensemble features CATIA MACHADO LUND (vocals), DIOGO SABRE (guitar, vocals), and All-Star percussionists BRIAN RICE and BOBBY WALLACE. Expect a large turnout of Guest Artists for this Brazilian Pre-Carnaval Party!
For "Brazil:BLESS" show, click "Select a Date" & pick Feb. 12
____________________________________________________________
SUNDAY, March 5, 2023: La Mixta CRIOLLA
4:00 – 6:00pm
Puerto Rican Bomba, Plena + More
Led by stalwart Puerto Rican percussionist HECTOR LUGO, the group's distinctive sound balances the color and range of the Puerto Rican and the Venezuelan cuatros, the bass guitar, and the accordion. Adding to the energy is he percussive drive of the barrel shaped Bomba drums, the panderos of the Plena, and the güícharo – bongó tandem of the Música Jíbara of the Puerto Rican countryside. Firmly rooted in Puerto Rico's rich musical culture and inspired by the soulfulness of Caribbean music, La Mixta Criolla delivers performances of strength and passion to the delight of dancers and music lovers alike.
For "La Mixta Criolla" show, click "Select a Date" & pick March 5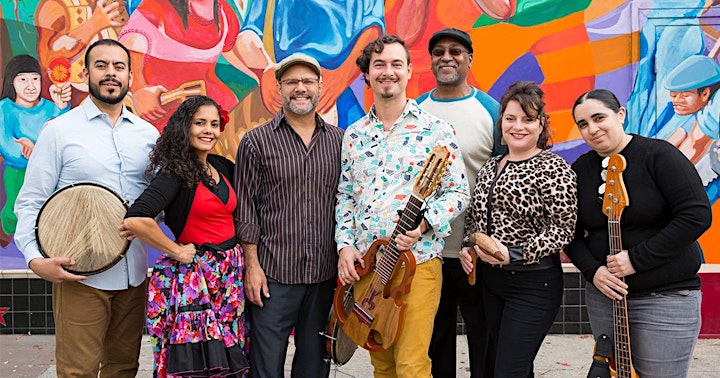 BANDS & MUSICIANS! Would you like to play in the Sunset Sundays Concert Series?
Send email captioned "Submissions" with link to bios, photos, social media, videos (live performances) to Robert@TotalRhythm.com. Thank you!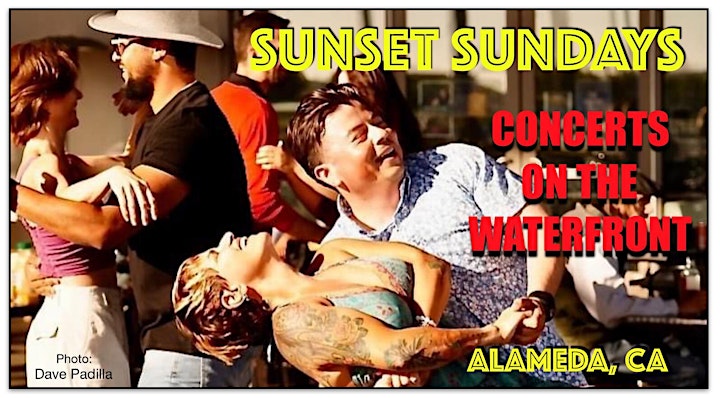 SUNSET SUNDAYS : Soulful & Eclectic Concerts on the Waterfront in the East Bay, CA!
Faction Brewing
2501 Monarch Street Alameda, CA 94501.
Related Events