Children's Discovery Museum of San Jose presents
Lunada Familiar / Family Lunada
180 Woz Way, San Jose, CA 95110
Join us for these FREE evening events filled with fun for your whole family.
In small towns around Mexico, community members come together informally on the night of the full moon to share stories, poetry and music. Join us as this tradition is celebrated several times throughout the year.
Doors open at 5:30 p.m., performances are from 6 to 7:30 p.m, and open Mic begins around 7:40 p.m.
Scheduled Performers: Victor Hugo Santos, Bloco do Sol, and Aguilitas de Bachrodt. See below!
Free Performances: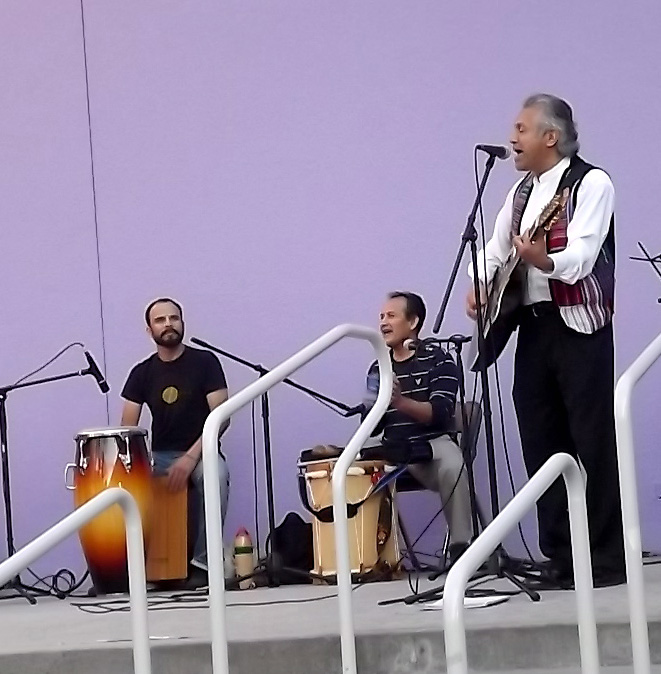 Victor Hugo Santos: We are pleased to welcome back this accomplished singer of children's music. Victor Hugo Santos has a long history of musical experience in Mexico City and the Bay Area. He has worked as a music specialist at many local schools.
His greatest joy is to share the delightful rhythms and melodies of Latin American folklore and to bring music with positive messages to children everywhere. To learn more about Mr. Santos's music, including his CD series, Canciones Para Niños, visit his web site or find him on Facebook.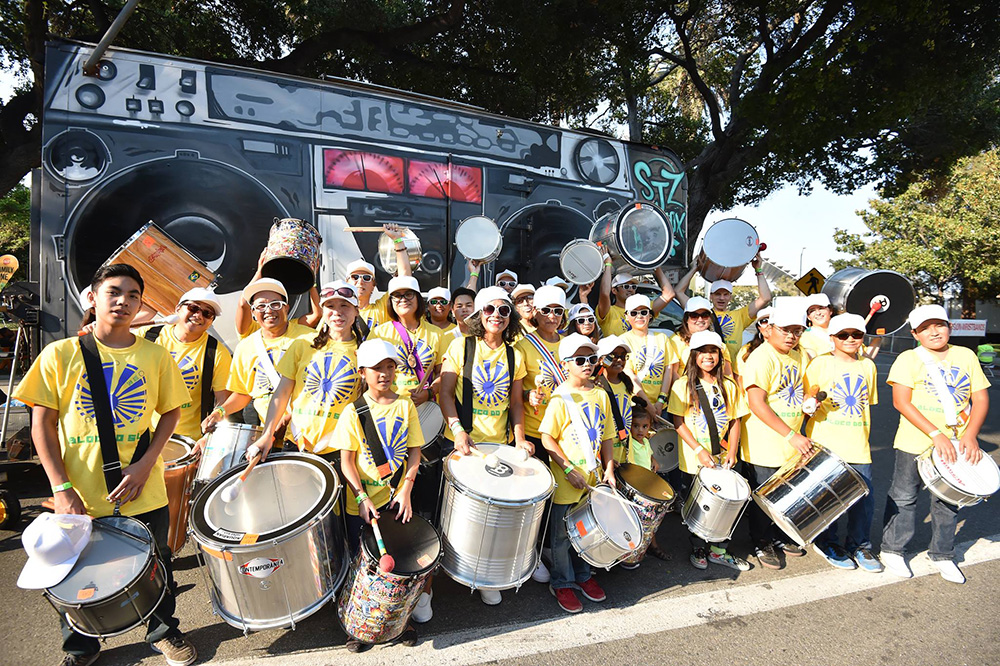 Bloco do Sol: Directed by Jimmy Biala, this multi-generational Brazilian drumming ensemble originated in East San Jose at the School of Arts and Culture. Mr. Biala teaches Brazilian percussion programs to students in schools all over San Jose. Tonight, they will be joined by students from Carolyn Clark Elementary School. The group prides itself on building cultural bridges and giving positive inspiration to its members and the community. Find Bloco do Sol on Facebook.
Aguilitas de Bachrodt: Directed by Maestra Delia Trejo, a second grade teacher at Bachrodt Charter Academy in San Jose, these young dancers will perform colorful folk dances of Mexico.
But wait, there's more! Visit the Art Loft where you will learn to build a spaceship!
Don't forget the free food and drinks.
Upcoming Events:
Saturday, June 2, 2018
Saturday, July 28, 2018
Saturday, August 25, 2018
This celebration is created in collaboration with community partner organizations.