Pedro Jose Pastrana CD Release Concert // Oakland
August 28, 2022 @ 4:00 pm

-

7:00 pm

$15
Pedro's album is rooted in Latin Jazz, Jíbaro and Afro Puerto Rican Music, with elements of Funk, Bluegrass, and Jazz Fusion.
Pedro Jose Pastrana CD Release Concert
by Vetiver Spa•Salon•Gallery
$15
Sun, Aug 28, 2022, 4:00 PM
Vetiver
3841 MacArthur Boulevard
Oakland, CA 94619
Pedro is excited to share his debut album with all of you. We will celebrate with a live concert at Vetiver's outdoor garden in Oakland!
Born and raised in Puerto Rico, Pedro José Pastrana grew up in the jíbaro music tradition and surrounded by the vocabulary of other popular sounds.
This upbringing would help him develop a keen instinct for playing in settings outside of his element. In 2009 he got a scholarship at Purdue University to study Science. This experience opened the door to meet other cultures, listen to different types of music and understand them from the perspective of a Puerto Rican cuatro player. He has played the instrument on a variety of musical contexts; from traditional jíbaro, Afro-Cuban music, frequenting bluegrass and jazz jam sessions, touring the southern regions of México, all the way to being an active member of the Bay Area music scene, and playing/recording with the John Santos Sextet, Jerry Medina, Juango Gutierrez, Orestes Vilató, Atabal, Gary Nuñez, Andy Montañez, among others.
His debut album, Crónicas de la Pierna Inquieta consists of eight original tracks, serving as snapshots of self-discovery, inspired by the coming of age events of the past 13 years. This work combines incisive, Cuatro generated groove based songwriting with the sounds of Puerto Rico as the color palette.
Musicians & band members that will be playing:
Mike Olmos on trumpet
Ayla Davila on bass
Mario Salomón on drums.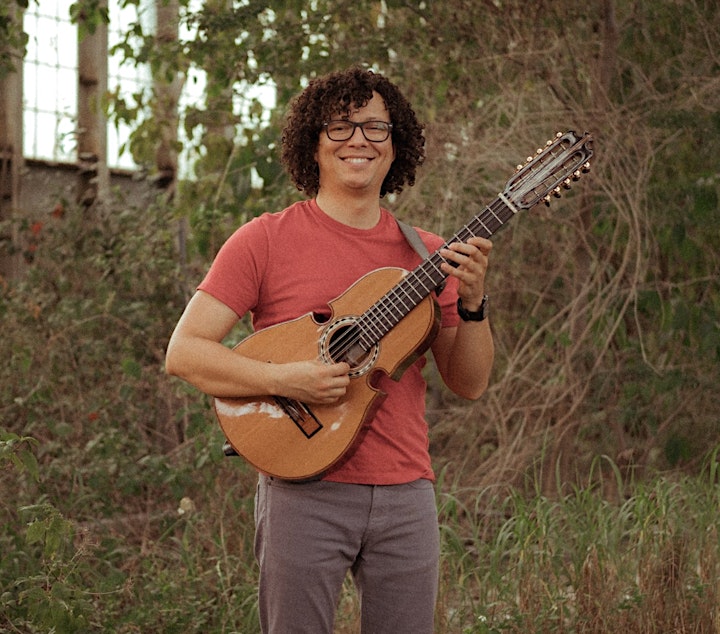 Related Events