[theater] Survivors of a Broken System : DHS' ACT Project
December 9, 2021 @ 1:30 pm

-

December 10, 2021 @ 5:00 pm

free
Why is it that so called "Last chance High Schools" are also often the first chance many students of color are given to succeed?
This DECEMBER 9-10th, Please invite your students and community to see this youth play "Survivors of a Broken System" by students at Downtown High School of San Francisco in collaboration with ACT Theatre.
Featuring high school students experiences with "grouping bias," language discrimination and academic segregation that happens in San Francisco Public Schools.
Featuring excellent Step Dance choreography by DHS teachers Charmaine Shuford and script development by Robert Coverdell.
A.C.T.'s Strand Theater & Cafe
1127 Market Street
San Francisco, CA 94103.
American Conservatory Theater and Downtown High School's Acting for Critical Transformations (ACT) project presents:
SURVIVORS OF A BROKEN SYSTEM.
In-person performances:
Friday, December 10 at 1:30 p.m.
Friday, December 10 at 6:00 p.m.
and a preview showing Thursday, December 9 at 1:30 p.m.
Monologues and short plays addressing educational injustice and educational reform written and performed by the students of Downtown High School's Acting for Critical Transformations Project.
Directors: Paul Flores, Robert Coverdell, and Charmaine Shuford
Stage Manager: Kathryn Gubler
Additional support: Yareli Arreola, Vivian Sming, Lucy Gosline-Ratliff, and 826 Valencia tutors and volunteers.
A.C.T. Education & Community Programs support: Natalie Greene, Alejandra Maria Rivas, Juan Manzo, and Shannon R. Davis
TICKET RESERVATIONS REQUIRED.
MASKS REQUIRED AT IN-PERSON EVENT.
ACTsmart Education & Community Programs support provided by Bank of America, The Bernard Osher Foundation, The Sheri and Les Biller Family Foundation, California Arts Council, Bill Graham Memorial Foundation, Jewels of Charity Inc., Laird Norton Family Foundation, The Kimball Foundation, San Francisco Department of Children, Youth & Their Families, The San Francisco Foundation, The Sato Foundation, The Shubert Foundation, Martin Tannenbaum/Gerald B. Rosenstein Estate, Theatre Forward, and US Bank.
Poster by Vivian Sming and Lucy Gosline-Ratliff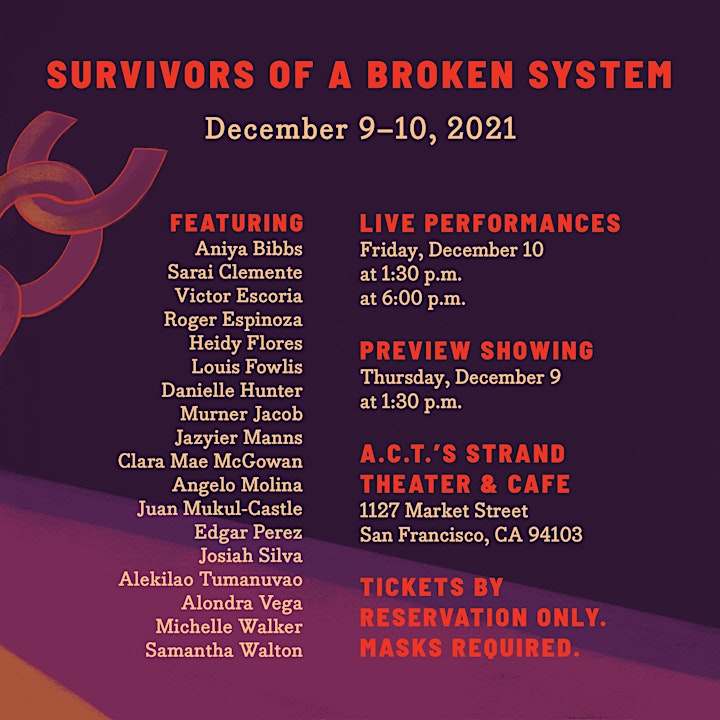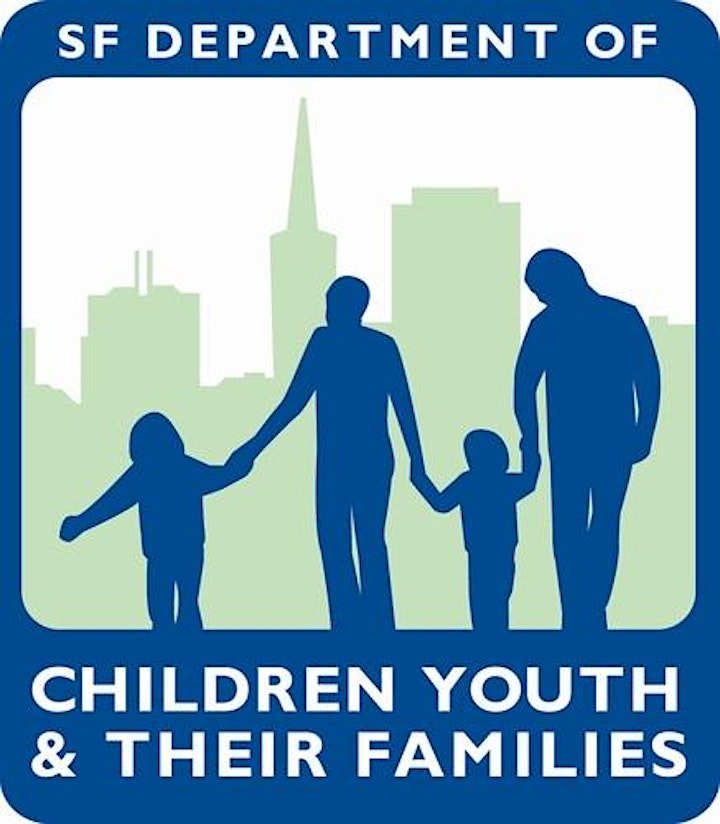 Related Events