MEXICO matches in World Cup 2022 Quatar
Mexico still has a Chance!
This Wednesday 11am, If Mexico beats Saudi Arabia, AND Argentina loses to Poland… MEXICO WILL ADVANCE!

For Mexico, victory is essential to have any chance of making the last-16, coupled with other results going their way. After opening with a goalless draw against the Poles, they were beaten 2-0 by Argentina thanks to moments of magic from Messi and Enzo Fernandez that lit up an otherwise drab affair on Saturday night.
Prediction:
It's easy to foresee a draw, which would eliminate Mexico and need Saudi Arabia needing a favour from Poland.
2-2 draw.
Mexico is participating in their eighth consecutive World Cup and 16th overall.
Only Argentina, Brazil, Germany and Italy have made more appearances at a World Cup than Mexico.
The World Cup started on November 20, 2022 and the final is on December 18, 2022.
How to watch: English by Fox Sports and Spanish by Telemundo.
Their upcoming games: Poland (November 22 at 8am [tied 0 – 0), Argentina (November 26 at 11am), Saudi Arabia (November 30 at 11am).
Latest news!
Canelo Álvarez threatens Lionel Messi over allegedly disrespecting Mexico jersey
See the video for yourself below and decide for yourself?

Argentina's celebration after defeating Mexico in their World Cup match on Saturday did not sit well with superstar boxer Canelo Álvarez.
Álvarez, who is from Guadalajara, Mexico, appeared to take issue with Lionel Messi specifically after Argentina won the match 2-0 to save them from the potential embarrassment of missing the knockout stage in the World Cup.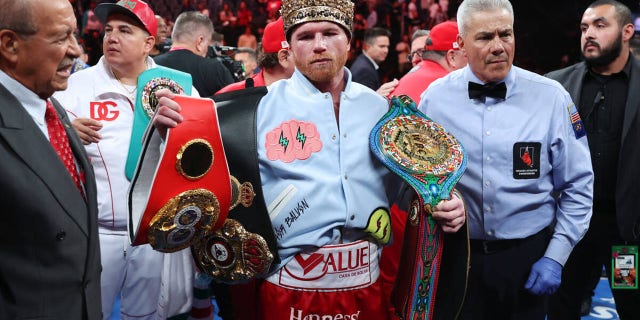 In one of the videos of the locker room celebration, Messi appeared to lightly kick a Mexico jersey that was crumpled on the floor.
Álvarez accused Messi of disrespecting his country, tweeting the Argentinian was "cleaning the floor" with a Mexican shirt.
He added, "He better ask God not to run into me."
The controversial video:
He better pray to God that I don't find him' –  World champion boxer Canelo Alvarez threatens Lionel Messi after video shows the Argentina captain 'kicking' Mexico jersey

Canelo Alvarez has threatened Lionel Messi after accusing him of disrespecting his country's flag. pic.twitter.com/01z1RhMgs9

— BB Buzz (@thebbbuzz) November 28, 2022

Sergio Agüero, who played with Messi on Argentina, tried to simmer things down.
"Mr. Canelo, don't look for excuses or problems, surely you don't know about football and what happens in a locker room," he wrote. "The shirts are always on the floor after games have finished due to sweat and then if you look properly, he makes the movement to remove his boot and accidentally hits it."
Canelo's replies!
Statistics:
Previous World Cup appearances: 16
Titles: 0
Best finish: Quarterfinal (1970, 1986)
World Cup record: W16 D14 L27
Goals: 60
Biggest win: 4-0 vs El Salvador (1970)
Player to watch: Raul Jimenez
Ranking: 9.