¿Qiensave? Thanksgiving Fiesta // Salinas
Date Wednesday, November 22, 2023
Time: 7pm to 12pm
Location: XL Public House
127 Main Street, Salinas, CA, 93901
Sessiontapes Live & XL Public House present 4th Annual Thanksgiving Eve Cumbia Party
Who's ready for our 4th annual Thanksgiving Eve Cumbia Party at the XL Public House in Oldtown Salinas, On Wednesday, November 22, 2023.
Limited capacity, this event sells out, so early arrival is highly suggested.
Live Music by:
¿Qiensave?
Philthy Dronez with Jahnny Wallz
Eme7
Spinning on the 1s and 2s
DJ Baby Dizzle.
Details:
Doors open at 7pm
This is a 21 and over event
$20 to enter this event
Limited CapacityEarly arrivals highly suggested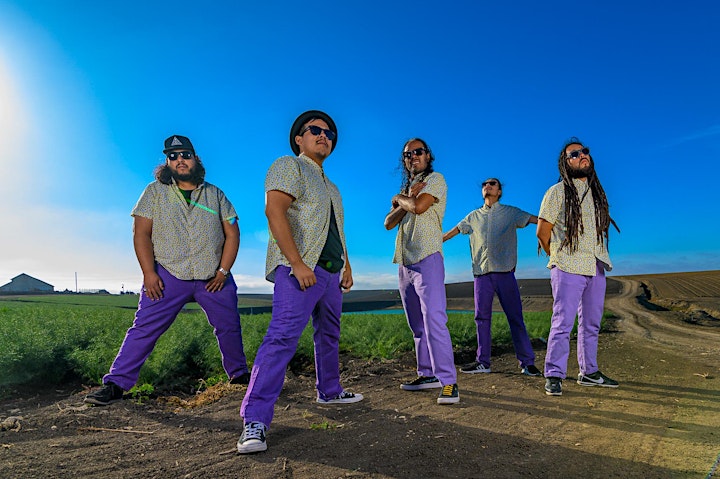 ¿Qiensave? is a dynamic Cumbia Urbana group from Salinas, California, rooted in Michoacán, Mexico. Their music blends traditional cumbia rhythms with urban vibes, enchanting audiences in California, Arizona, Mexico, and Colombia since their start in 2009. Their 2019 album "Mujer" marked a turning point in their career.
In 2020, they thrilled fans with two singles: a vibrant cover of Chico Che's "Mata De Mota" featuring Tropa Magica and the nostalgic quebradita "El DUI" produced by Eduardo Arenas.
In 2021, they released "La Poderosa" and "Para Poderte Olvidar," praised by over 20 outlets, produced by Sam Pura. 2022 brought the impactful "Quemayama" and the anticipated EP "El After."
Currently, they're crafting new music for a late fall 2023 release.
Meet the band:
Carlos L Cortez (Rhythm Guitar/Vox)
Alejandro Gomez (Lead Guitar/Vox)
Mario Cortez (Guida/Keyboard/Vox)
Ricardo Cortez (Drums/Vox)
William Cortez (Bass)
They've shared stages with Grupo Kual, Ozomatli, La Misa Negra, Celso Piña, La Santa Cecilia, and many more