"Valentina" Mexican revolution show @ Brava theater // SF
Ballet Nepantla's Valentina explodes this weekend!
See stories of women and their roles during revolutionary Mexico through extraordinary dance that fuses traditional ballet folklorico with contemporary ballet.
Friday, April 15, 2022 8:00 PM
Saturday, April 16, 2022 8:00 PM
Brava Theater Center, 2781 24th Street San Francisco, CA, 94110.
---
Video:
---
Making their first appearance at Brava, NYC's Ballet Nepantla presents "Valentina," stories of women and their roles during revolutionary Mexico through extraordinary dance that fuses traditional ballet folklorico with contemporary ballet.
"Valentina" delves into subjects of wealth and power, hope and despair, struggle, loss, and ultimate triumph, with exceptional principal dancers, innovative choreography, and beautiful costume design.
Artistic Director Andrea Guajardo Associate Director Martín Rodríguez
"Every choreographic step was like a musical note in a beautifully composed score.
— Broadway World
---
---
TICKETS
$32 orchestra $22 mezzanine Purchase Tickets
Brava has undertaken appropriate modifications to comply with current health and safety protocols provided by the San Francisco Department of Public Health. These measures include requiring proof of vaccination, booster shot if eligible, and mandatory face covering that completely covers nose and mouth, secured with ear loops or head strap (gaiters and bandanas are not acceptable), increased cleaning before performances, and a no-touch or low-touch experience.
Read Brava's full Covid Protocol here.
---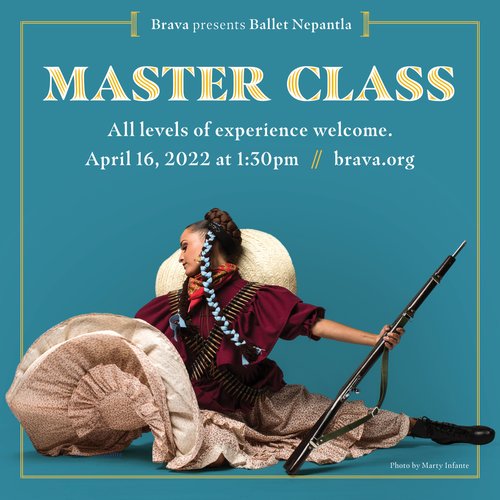 MASTER CLASS
Ballet Nepantla will be hosting workshops led by artistic director Andrea Guajardo and associate director Martín Rodríguez. They will consist of a modern/contemporary warmup followed by folklorico footwork and combos. All Levels Welcome!
Saturday, April 16, 2022 1:30pm – 2:30pm in Brava's Studio
Tickets: $20 / the class will be limited to 20 students total Purchase Master Class
---
ABOUT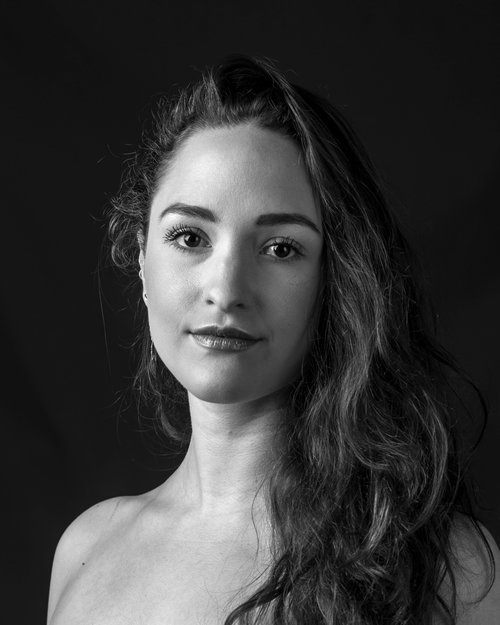 ANDREA GUAJARDO (FOUNDER, ARTISTIC DIRECTOR)
Andrea Guajardo was born and raised in South Texas where she began her training in ballet and folklorico at Dancentre of Edinburg. At 17 she moved to New York when she accepted a scholarship to study at The Ailey School, and in 2013 she graduated from The Ailey School and Fordham University with a BFA in dance. Upon graduating from Fordham in 2013, Andrea joined Momix under the direction of Moses Pendleton, where she toured and performed until 2017. Andrea has previously performed with Kazuko Hirabayashi Dance Theater and has worked as a teaching artist for Dance Theater of Harlem and Ballet Hispanico. In January of 2017, Andrea founded Ballet Nepantla in partnership with Edinburg Dance Theatre and currently holds the roles of dancer and artistic director for the company. In March 2020, Andrea was awarded a Lotos Foundation Prize in the Arts and Sciences for her choreography.
---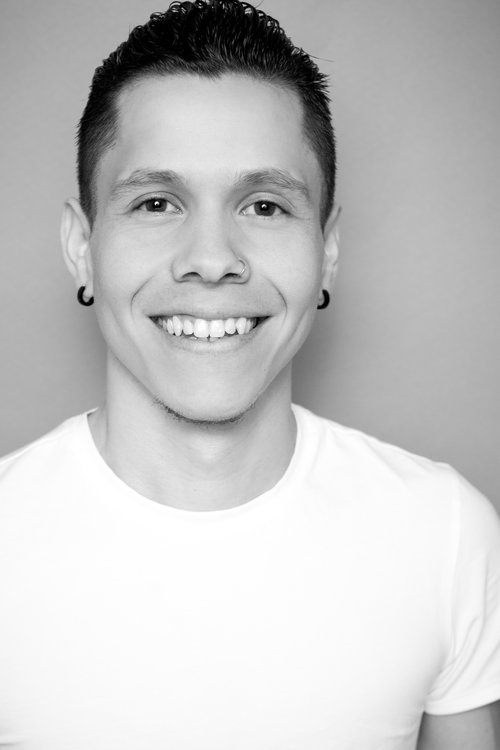 MARTÍN RODRIGUEZ (CO-FOUNDER, ASSOCIATE DIRECTOR)
Martín was born and raised in Guadalajara, Jalisco, México. He began dancing folklorico at age 9 at Academia de Danza Imagen, and through his adolescence took classes with various companies throughout Guadalajara. At an early age he traveled with Academia to rural indigenous areas in Michoacán, Guerrero, Guanajuato, Colima, and Jalisco to learn the traditional dances, culture, and history of the local people. He later moved to Los Angeles, where in 2006 he joined Grandeza Mexicana Folk Ballet Company under the direction of José Vences. At GMFBC he eventually became principal dancer, as well as instructor and choreographer. In 2016 Martín moved to NYC, where he now resides, and directs and choreographs for Ballet Nepantla.